Bloomberg News features COVID Accelerator's first graduate
Woohoo!!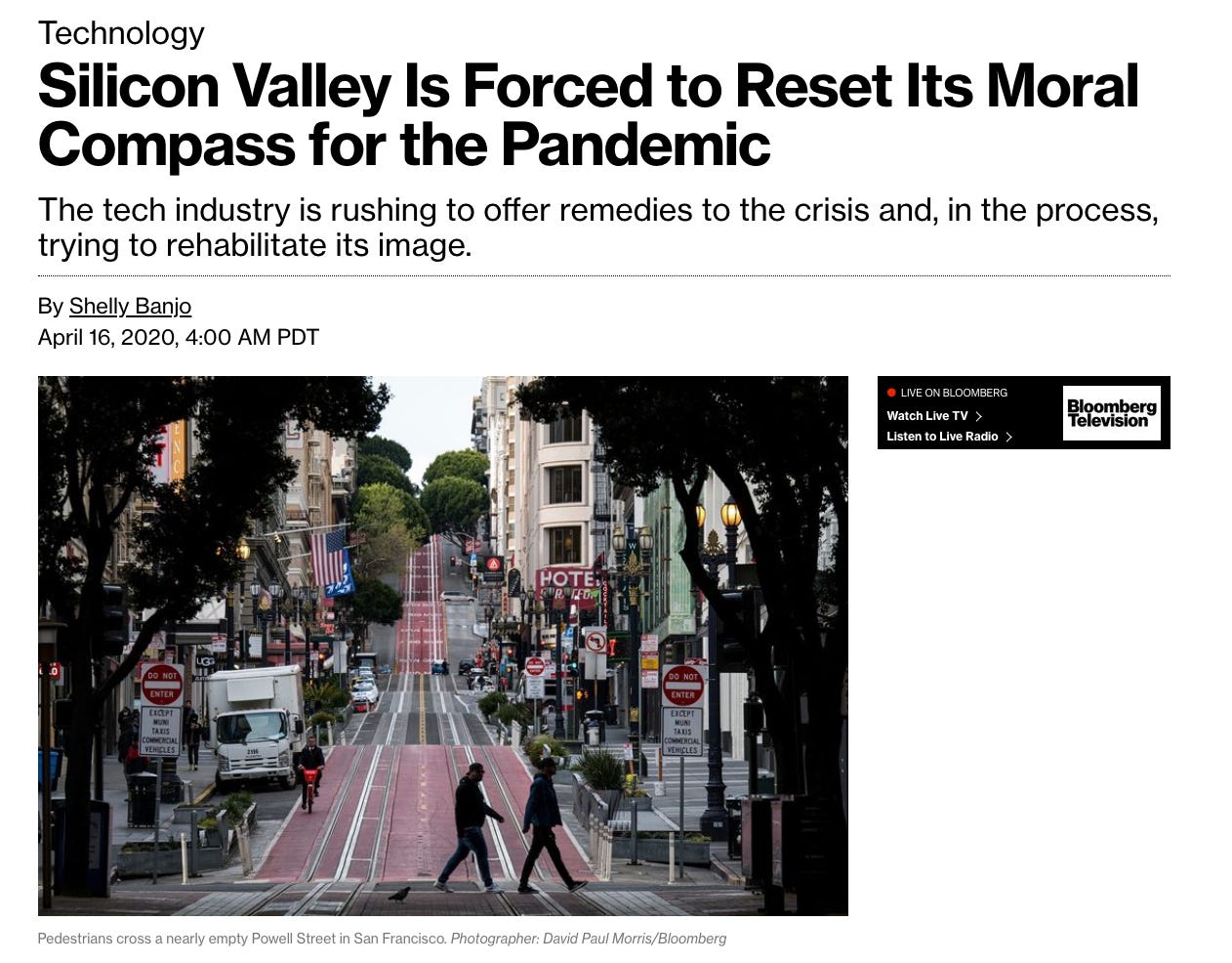 44 days ago, we launched COVID Accelerator, asking: "Imagine yourself in a historic moment. Would you have recognized it? Would you have taken the opportunity to change the world?"
Today, we're proud to share that COVID Accelerator's first graduate got national coverage in Bloomberg News. Congrats to the team at Corona Carecard on recognition of their work and an inspiring interview by Yiying Lu, Creative Director!
Bloomberg News writes:
Before the pandemic, Yiying Lu was known for her work designing the Twitter Fail Whale and the dumpling and boba tea emojis. In the past few weeks, Lu said she was called to a higher purpose. From her apartment in San Francisco, she toiled away in a Slack channel with two dozen people she has never met to create a free website called Corona Carecard. It asks Americans to buy gift cards to their favorite local shops, providing a much-needed source of income while stores are shuttered.
This is super cool to see this type of national coverage of projects coming out of COVID Accelerator, sharing the stories of these inspiring people taking the opportunity to change the world. Did you see Hospital Hero in The Guardian and COVIDmd in the Los Angeles Daily News?
I'm grateful that Bloomberg News recognized my recent effort of working on Corona Carecard, a site that enables people to buy gift cards for their favorite local shops, providing a much-needed cash flow for small businesses affected by the pandemic. Thanks, Tito and Eri for introducing me to COVID Accelerator where I met a virtual community that builds projects to help those in need. It has spawned and is home to other successful initiatives, including HospitalHero & findCOVIDjobs.com
Watch the Corona Carecard team and 4 other founders present during our first Demo Day at Tim Draper's Breakthrough Conference.
Let's go save the galaxy!
P.S. share this post!